The most disheartening question you will ever hear from an actor friend is  "Will you come see my solo show?"
We've all cringed in our seats, eyeing the cell phone we didn't turn off, thinking, "Don't make me trudge through your banal life story for 90 minutes, I beg you…" Autobiographical one person shows are the pinnacle of solipsism.
But every so often, a solo show hits you so completely outta the blue — inspires you so deeply — that you find yourself filled with a brand-new currency for creativity.  For all of the controversy surrounding Mike Daisey's monologue, The Agony and the Ecstasy of Steve Jobs, it's still a show worthy of your time and the price of admission.  Here's a theater performer who took on a powerful and popular corporation and literally affected change.
Daisey was a devotee of Apple, using many of its models over the last 20 years.  He became a writer on those computers.  But as time passed, and Apple's production moved to China, and word began spreading about how these devices were made, Daisey decided to look past the company's white-washed "Think Different" campaign — ubiquitous billboards with the images of John Lennon, Pablo Picasso and the Dalai Lama — and shine a light into its darkest corners.
When my alma mater, Bucknell University, asked me to perform The Agony and Ecstasy of Steve Jobs last fall, I balked.  I pride myself on crafting my own solo work, which I have been fortunate enough to see produced on both coasts and elsewhere.  And it's never autobiographical. I'd much rather craft something metaphorical.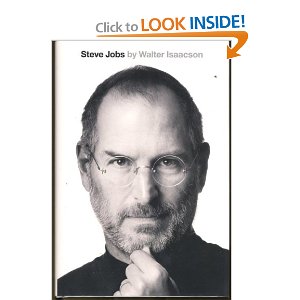 But the school was having a semester-long tech conference in which heavy-hitters like Walter Isaacson (author of the recent Steve Jobs biography) and Rebecca Skloot (Immortal Life of Henrietta Lacks) were speaking, and the organizers thought a monologue confronting the dark side of technology would be a good fit.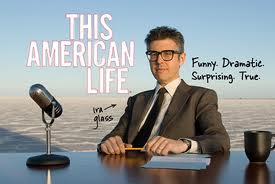 They were in the process of courting Mike Daisey to do the show on campus. But then the NPR report about the show on This American Life broke, revealing that Daisey had exaggerated some parts of his story, and made others up entirely.  The fabrication fiasco became bigger than the show itself, and Bucknell decided not to book him.
But, as in all good stories, an unexpected twist occurred.  Daisey replaced the untruths with new, verifiable information and made the monologue available on his website, royalty free.  Use this script as a blueprint, he offered.  Revise it, alter it, adapt it.  Just keep telling this story.
And so my dance with another writer's words began.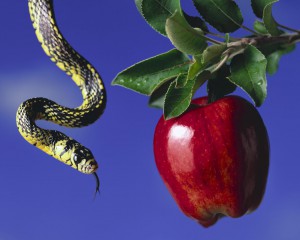 When you  compare the revised version of the monologue with the initial draft, you see that Daisey had a killer narrative on his hands without needing to embellish a word.  He was so close to having it all: the drama and the truth.  But not unlike Steve Jobs, somewhere along the way, he lost site of the original design.  Why does temptation, and the subsequent fall, always involve an apple?
As I prepared for the performance on campus, I became more and more entangled in the details of the story.  Daisey interweaves three intriguing threads: the history of Steve Jobs and Apple Inc., a personal odyssey to the Foxconn plant in China, and a lifetime appreciation of technology.
The power of the monologue resides in its contradictions.  We love and want technology, but we're starting to understand its negatives.  The same goes for Steve Jobs; he was a genius, and a tyrant.  He changed the world, but ended up being the very type of exploitative corporation he would have despised as a younger man. And the fact that everyone in the audience has one of the devices in their pocket raises the stakes even higher.
And it goes well beyond the iPhone. As the New York Times reported last year, "bleak working conditions have been documented at factories manufacturing products for Dell, Hewlett-Packard, I.B.M., Lenovo, Motorola, Nokia, Sony, Toshiba and others."  As informed as some of us are, most of us still have no idea of the scale of injustice.  The reason our high-tech toys are as affordable as they are is a direct result of some hardcore human exploitation.
But the paradigm is starting to shift.  If you follow the news, you'll see that changes are occurring, slowly but surely, at Apple, and in China.  Mike Daisey's played a role in holding a very powerful corporation's proverbial feet to the fire, and that's good for theater in general. This kind of social activist message — the kind that indicts and incites and inspires all in the same breath — is the most valuable thing humankind has to offer.
I've made some distinct choices with the material.  Some cuts, so as not to slam the audience over the head with the message too many times.  And I've added a slew of projections that help bring the piece to life visually.  I believe the play possesses the same immediacy and relevancy as it did when it first graced the Public Theater stage a year and a half ago.
But that's ultimately for you to decide.  I'll leave you with this in contrast to Daisey's admission of guilt, Apple still has some questions to answer about the future of its grand design.