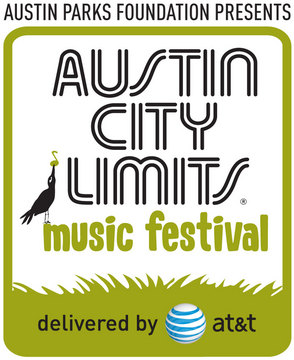 It was amidst the torpid deluge of sweat from the predominantly under 25 crowd at The Coachella Music Festival where I realized, with unsullied clarity, just how much better the Austin City Limits festival was to it, or any other musical gathering I'd attended.
Both locations were hotter than 'two rats screwin' in a wool sock', but Austin had ten times the room perspire in.  It's been said in far less comprehensible drawls than mine, that everything's bigger in Texas.  A visit to Austin, the conservative state's liberal bastion, and one will experience this platitude in more than the average bra size and bone-in ribeye (warm, red center).
The city's soul is bigger.
How any metropolis handles an influx of 200,000 people over a three-day weekend remains an organizational conundrum.  But between the eager celebrants of electrified music, and the equally rabid pigskin boosters whose blood runs burnt sienna, that is precisely what Austin faced on the weekend of Sept 28th 2008.
The music fest would draw anywhere between 80,000 and 90,000 people per day, and the U.T./Arkansas football game well over 100,000.  How many tail-gaters watched from the outside both venues is anyone's guess, but the scene on 6th street Friday night was significantly more congested than the normative outpour of coeds in cowboy boots.
Criss-crossing the avenues with endless open containers was an amalgam of philandering undergrads, hipster musicians, out-of-towners in oxfords and flip-flops, and authentic, leather clad motorcycle mommas.  Any Bourbon Street local would have suffered wicked déjà vu.
Crowds and appetites are not the only things bigger in Texas.  Congeniality is also mammoth.  Pass your credit card to a check-out girl and she'll ask how your day's going, anticipating your answer with all sincerity.  She actually wants to know how your day is going.  It's the status quo in restaurants and bars, even with what one might chauvinistically call high-caliber women.
In most hip cities, you find a predictable stand-offishness in beautiful people.  There's nothing more banal than attempting to flirt with a knock-out in Los Angeles.  More often than not you're met with measured aloofness or worse, the infamous "as if".
Funny how those are the girls in skirts the size of cocktail napkins, twitching insecurely toward every eye-line not aimed in their direction.  They're wardrobes scream for male attention.  But give it to them, and they're almost insulted you've broken an imaginary fourth wall.
Austin ain't like that one little bit.  You have women who could easily make Playboy's Big 10 cover issue offering to pop for a round of Shiner Bock cause they love how into the band the out-of- towners are.  It doesn't mean you end up bedding them.  It's just a breath of the fresh to experience women secure enough on the surface to say, 'Howdy stranger', or better yet, "Don'cha just love this band?'
The scope of the music scene is daunting.  I imagine it's like Nashville's knowledge of Country, except the average musicphile in Austin can talk Blues, Hip Hop, Indie Rock, and Eclectic as well.
The telltale sign of just how all-consuming the scene is was captured on the cover of The Weekly Chronicle: "Is The Austin Music Scene Dead?"  Google this phrase for Seattle, Chicago, and New York and identical stories occur.  The Village Voice asked if the independent New York Theater scene was dead, even while the same issue listed ten off-off Broadway Shakespeare productions playing that night.  The answer to both is a resounding, hell no.  It's thriving.   Just ask Robert Plant who's buying cowboy boots at Allan's on South Congress.  Or Jeff Tweedy who's dolloping hot sauce on his heuvos rancheros at El Sol y La Luna.
There's a reason rock stars say yes to gigs at Stubbs, which only holds 2100, or Antone's at 600.  Austin is steadily amassing a legendary status for music.  It's a place where music is inhaled in every breath, where people get it without having to be led, and where musicians are revered no matter what their draw is.  It wasn't New York or LA where The Police first caught America's attention, but Austin.  The same goes for Elvis Costello.
In the late 1960's and early 1970's, there was a liberal migration to the area partly due to the intellectual excellence of the University, and partly due to the topographical appeal.  Austin has a beautiful river running though the center of it, and the sprawling lake Travis waits just outside the Loop.
It became home base for artists like Janis Joplin and Willie Nelson, and later to bands as disparate as Stevie Ray Vaughan, and The Butthole Surfers, Christopher Cross and The Meat Puppets.
Now there are too many acts to choose from on any given night.  Local bands like The Greyhounds, The Blues Specialists, or Dale Watson and his Lone Stars. There are so many Austin bands on the national circuit it's dizzying: Spoon, Ghostland Observatory, Los Lonely Boys, Bob Schneider, Robert Earl Keen, Octopus Project, Shawn Colvin, Lounge Lizards, Patty Griffin, Joe Ely, Charlie Sexton, Lucinda Williams, and What Made Milwaukee Famous.  I've left how many out?
For insiders, there's a resistance perhaps to the expectation.  Similar to residents of Williamsburg, Brooklyn who insist the scene is no longer what it used to be, when in fact it has just begun to take shape.
But while Austin struggles with it's own evolving mythology, and the influx of foreigners with soaring expectations, the fest itself continues to be most impressive in its ostensibly effortless organization.  A surplus of volunteer staffers supplied everything from information, to bottled water, to security, which was never taxed by bad behavior, and fortunately lax enough to overlook the ten thousand glow sticks we smuggled through the VIP entrance to toss after nightfall, under the influence of multiple substances.
We entered the Austin City Limits festival on day one in hot pursuit of a band that had been building buzz from sold-out shows around the country: Gogol Bordello.  Word was their albums were great, but the live show was some kind of vivifying spectacle.  Our posse favored the left side of the sound booth this year: "50 ft – lft frnt post – bhd UT pirate flag, arrrg!" The txt msg read.  Our gang of 6 was there with time to spare, 130 feet from a towering wall of woofers.
It was in the low 90's, and though mutterings about "the heat" could be heard, most knew it could easily be fifteen degrees hotter, as it had been in years past.  That year was called the "dust bowl".  Not here.  Not now.  This weather was idyllic.  Cumulous clouds frequently blocked all but the UV rays and a breeze that felt like angel's breath put continual smiles on the faces of the sardined assemblage.
Then the debauching began.