Alex was born in Manhattan and raised on the mean streets of Scarsdale. He schooled as a bachelor at Bucknell University, where he majored in philosophy and played soccer, often simultaneously.
After a law-school trajectory fortunately flew off the rails in Chicago, Lyras returned to New York and began study with Robert McCaskill. A fifteen year writing and acting collaboration ensued.
His first solo performance, "desperelics", developed and directed by McCaskill, parodied the hyperventilation twenty-somethings were experiencing in an arid post-collegiate job market.  Characters included an adult ed professor with a penchant for pedophilia, a bike messenger delivering drugs in a fish tackle box, a fitness trainer laying bets on his clients, a corporate lackey enslaved to a copy machine, and the progenitor of the first Greek diner in America.
Check out desperelics on Vimeo (password "solo".)
Next, Lyras wrote "All God's Creatures",  a series of monologues following a priest who is accidentally mistaken for an extra, and inadvertently dragged into an acting career. The shady side of show-biz ensues with the following skewed stereotypes: a PMS-ing Assistant Director, a charmingly satanic Agent, a paranoid manager, and a Tony-Robbins-meets-Fredreich Nietzsche career coach.
"Unequalibrium", was the following solo effort, co-written and directed by McCaskill.  Five characters crossed paths during the biggest snow storm to ever hit Manhattan: a science teacher shaken by an involuntary sabbatical, a plumber with a fail-safe Black-Jack system, a web-designer literally entangled in a romantic break-up, and a defense attorney who stumbles into a botched murder/robbery.  The show was nominated for a 2003 Dramalogue and selected for publication in "New Playwrights: Best Plays" as well as "Best Men's Monologues For the Twenty First Century."
Check out Unequalibrium on Vimeo (password "solo".)
"The Common Air" brought another six narratives together, this time during a delay at JFK airport.  An Iraqi Cab Driver obsessed with chicken, a Gallery Owner seduced by ancient art, a stuttering Attorney offering ethically gray advice, a DJ named PJ, a Philosophy Professor with a thick west Texas accent, and an Iraqi-American just returned from civil war in Baghdad.  The show confronted the various coping mechanisms we use to deal with our darkest secrets.  The title was drawn from Whitman's Leaves of Grass, "this is the common air that bathes the globe."
The production was nominated for Best Original Play by the L.A. Ovation Awards and won for Best Original Score. It received nominations from the LADCC for Best Writing, and LA Weekly Awards for Best Solo Performance.  The LA Times writes, "Tensile energy and unflagging skill in his well-crafted, must-see show."
It transferred Off Broadway in 2010, where it ran for eight months at 45 Bleecker Street Theater. It has since been translated into German and Italian.
Check out The Common Air on Vimeo (password "solo".)
Most recenlty, Lyras performed Mike Daisey's "The Agony and the Ecstasy of Steve Jobs"
The Agony and The Ecstasy of Steve Jobs examines the controversy of globalization through the rise and fall and rise of Apple, and the price we pay for our technology.  The New York Times called the work, "Powerful, funny and engaging…"
Daisey made the script public to anyone who wished to perform it with this caveat: "The transcript is a theatrical blueprint which can amended or changed as you see fit."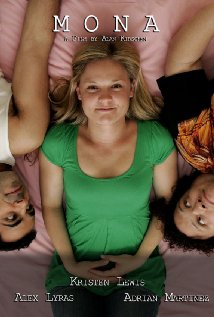 As a writing team, Lyras & McCaskill have sold TV pilots to NBC and FOX, in addition to developing hour long dramas for Jerry Bruckheimer and Joel Silver. They have produced two feature films. "Mona" which won "Best Picture" at the Malibu Film Festival and was chosen by the Film Society of Lincoln Center for broadcast on PBS "Indies13" series.
"Heterosexuals," a comedy concerning three stages of love, starring Natasha Lyonne, Ashley Williams, Tovah Feldshuh, and Kevin Meaney, was written and directed McCaskill and produced by Lyras. This spring, Lyras will direct his debut feature, How To Address An Envelope, which he also wrote.
Independently, Lyras has written and produced 6 short films.  The most recent, Elegy, won best screenplay at The 15 Minutes of Fame festival. His screenplay, ALVA, co-written with Michael Dorian, won the Alfred P. Sloan Grant from the Tribeca Film Institute.
Alex is a member member of the Writer's Guild, a member of The Friar's Club, and an excellent parallel parker.